Symptoms
After recognizing a document in FRE, instead of a carriage return (marked in yellow), there is a manual line break (marked in red). As a result, it is harder to edit a recognized document.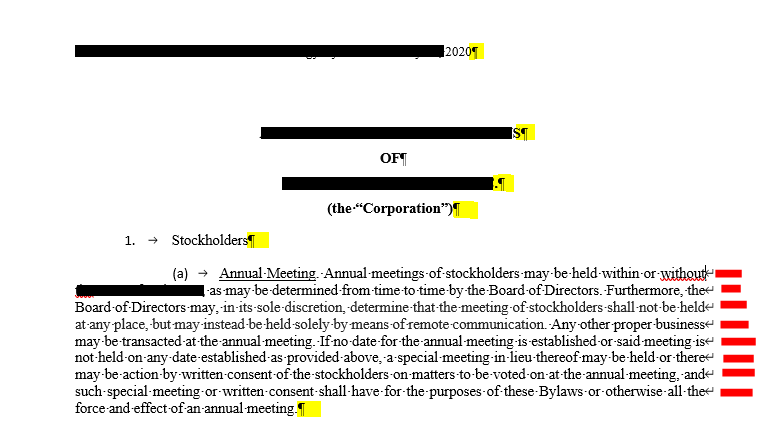 Cause
The issue is most likely caused by IRTFExportParams.KeepLines method called in your sample.
It can be used to retain original lines in recognized text. Please note that by default this property is set to FALSE.
Resolution
To resolve the issue, you need to either remove IRTFExportParams.KeepLines or to change its value from true to false.