Symptoms
When trying to upload the project to the server you get the " SOAP Server Application Faulted. Access denied. Contact your Administrator." error.
Cause
Windows use anonymous masked user instead of authorized one.
Resolution
Open your IIS Manager app

Go to : Your device -> Sites -> Default -> Flexi Capture -> Server -> Authentification.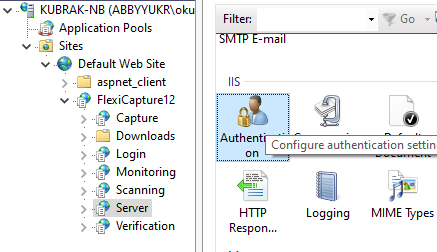 Set Anonymous authentification to disabled.
Go to your Services

Restart Processing Server service.