Symptoms
The import profile is disabled after an error on FlexiCapture Standalone. This leads to unnecessary manual effort and the administrator's intervention even in the event of occasional harmless network errors.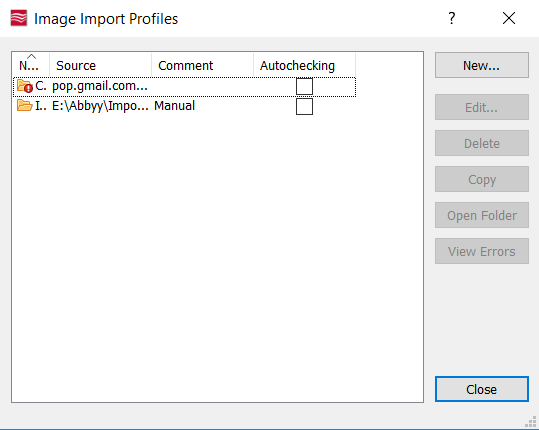 Cause
Automatic import from "hot folders" stops if any error occurs by design and the administrator has to resume it manually.
Resolution
Windows registry key is available that prevents automatic import from stopping even when errors occur.
To prevent the import from stopping, set the Windows registry key
"HKEY_CURRENT_USER\Software\ABBYY\FlexiCapture\12.0\Shell\Import\ContinueAutoImportDespiteErrors" to "true".
By default, this key is set to "false" (i.e. import will stop on errors).