Question
How to open the document in FineReader with the desired display view: Actual Size, Fit to Width, Best Fit?
Answer
The page is opened in PDF-Editor with the desired display view option if previously the other document in the PDF-Editor has been opened with the same view page option.
Run FineReader, open the document and choose the document displayed mode: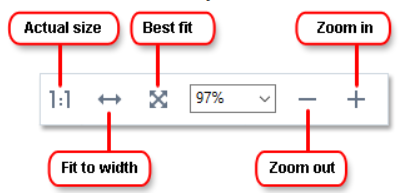 .
Next time the document is opened in the last chosen display mode.