Question
We are using the Convert to Black & White option in the Image Enhancement profile. Is there a possibility to export the document in the original color?
Answer
It is possible to enable storing original image during processing in the Image Processing tab of the Project Properties/Batch Type Properties/Image Import Profile Properties (based on your scenario):
In the Export options select the Use original image option: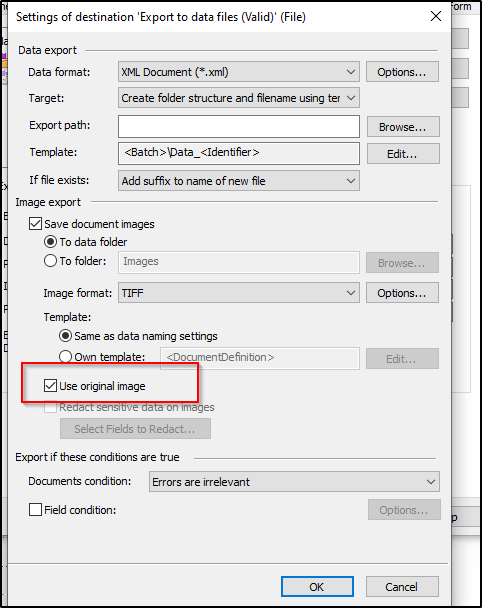 In case of export script, it is possible to use IPage.SaveSourceFile()​ method.
Additional information
Accessing source files in common office formats sample script