Symptoms
When the new Advanced Designer version is available, there will be a notification on the welcome screen.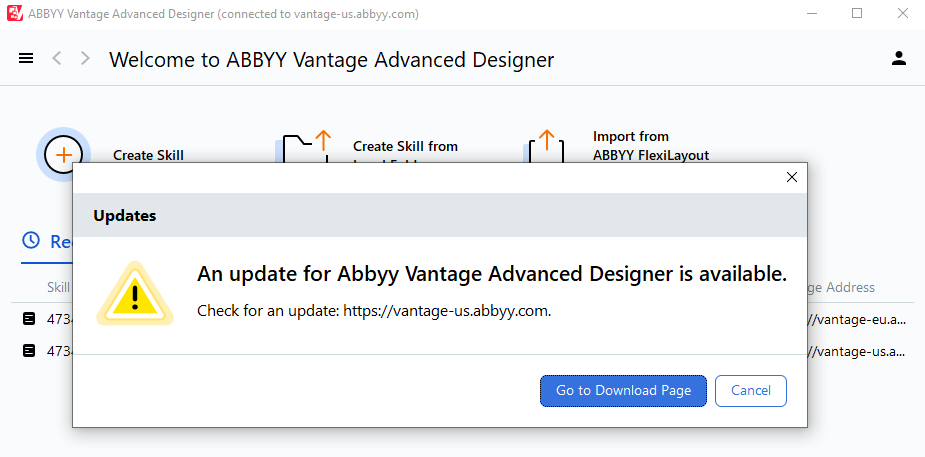 By pressing the Go to Download Page you'll be sent to the latest Advanced Designer download page that will be opened in the web browser.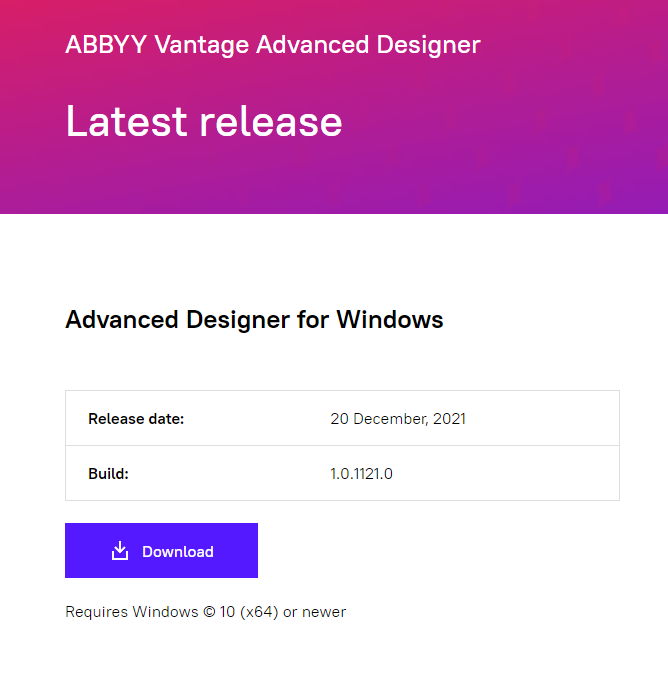 Download and run the installer, before installation starts you'll be prompted to close Advanced Designer.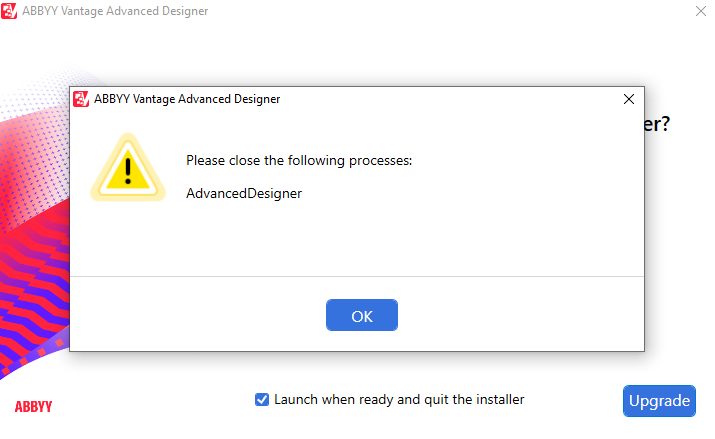 The installation process fails with an error.
Resolution
Please contact the ABBYY support team and attach all ABBYY_Vantage_Advanced_Designer_*.log files from the %tmp% folder and a screenshot of the error.
To finish the Advanced Designer installation, try to reboot your computer and run the installation again.