Question
How to create an output filename based on the Input's subfolder's name?
Answer
Open your workflow->Input tab-> select For each folder and Use files in subfolders

Open your workflow->Output tab->Specify output formats:->Edit..->Filename-> click on the drop down and select the <Folder>.<Ext> option.

Make sure to uncheck the option "Add source library folder structure to output path"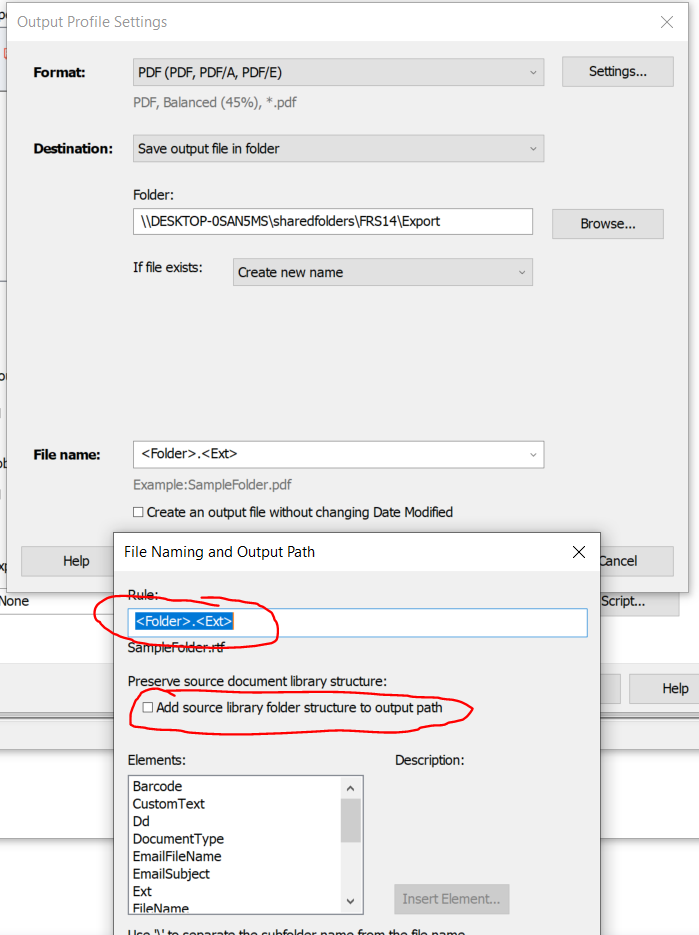 Output result: