Symptoms
When attempting to run Mobile Web Capture, the following error occurs:
Error performing wasm action: CHECK_LICENSE
ERR_LICENSE_ERROR License error. License isn't valid for current domain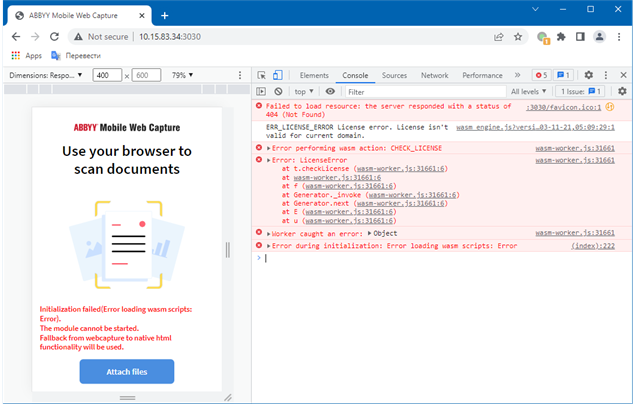 Cause
A Mobile Web Capture license is configured to be used in specific domains/subdomains. If Mobile Web Capture is deployed in a domain/subdomain not allowed by the license, this error will occur.
Resolution
To resolve the issue, the missing domain/subdomain would need be added to the license properties. To check if this can be done, please contact ABBYY Customer Support and provide the following information:
the license serial number and/or the license file;
the domain name to be added.