Symptoms
When attempting to run an app that utilizes Mobile Capture, the following error occurs:
ERR_LICENSE_ERROR License error. Function is not allowed. Current state:
License expires (Day-Month-Year): DD-MM-YYYY.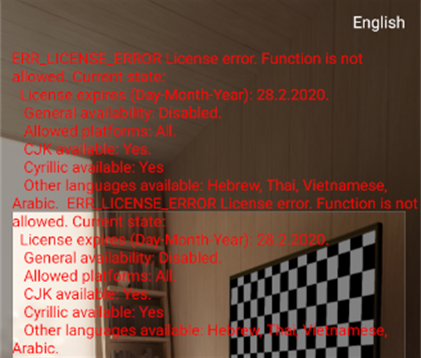 Cause
If the current date is greater than the date specified under License expires, the license is considered expired and Mobile Capture will be unable to use it.
Resolution
To resolve the issue, the license would have to be either prolonged or replaced with a new one. To check if this can be done, please contact ABBYY Customer Support and provide the license serial number and/or the license file.