Question
If you try and delete the whole document in the Web Verification Station you get an error - "Can't delete all pages". Is there any way to allow Web Verification operators to delete documents?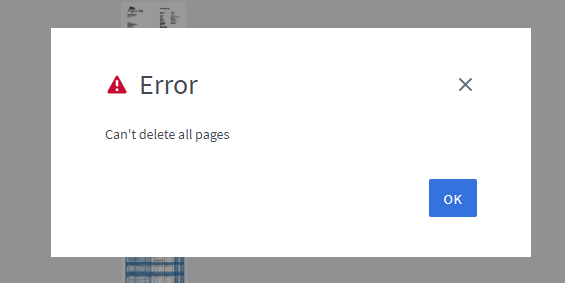 Answer
This occurs when attempting to delete pages from the only document in a batch. You can remove this document from the batch by clicking on the document header and clicking the Delete button instead of removing all the pages from the document:



Please note, that since there will be no documents in the batch it itself will be deleted as well.