Symptoms
In Vantage Documents repository or in document set in Document Skill Editor, when uploading documents the error occurs:
"Failed to process document. Skill counter has reached the limit".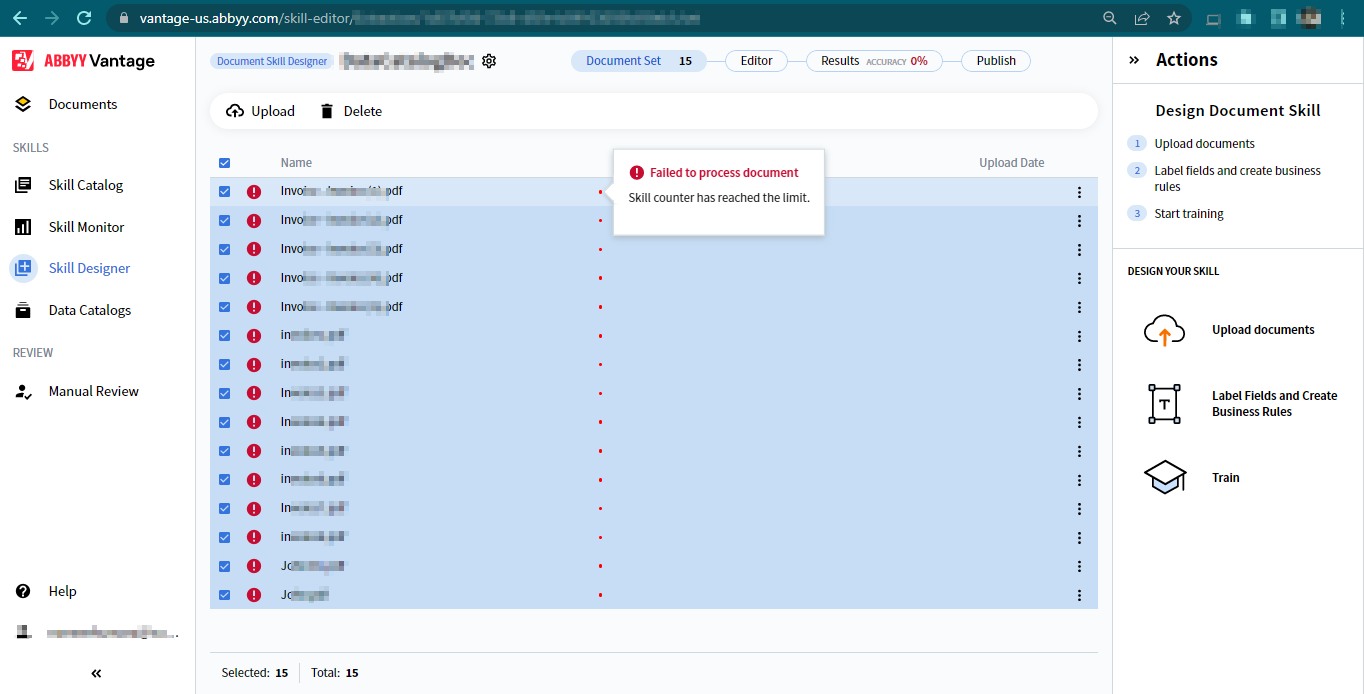 The same error may also occur in the background in course of document flow processing.
Cause
The error indicates that the corresponding Skill Counter in subscription has reached the limit. Most common it occurs for Core Cognitive Skills counter.
Resolution
Contact your ABBYY account manager to extend the pages limit for the exhausted Skill Counter in your Vantage subscription.