Question
Can data in a field be extracted and used as the Export Filename in Flexicapture?
Answer
Yes, this is possible, first, the field must be configured to be an Index Field in the properties of the field in the Document Definition.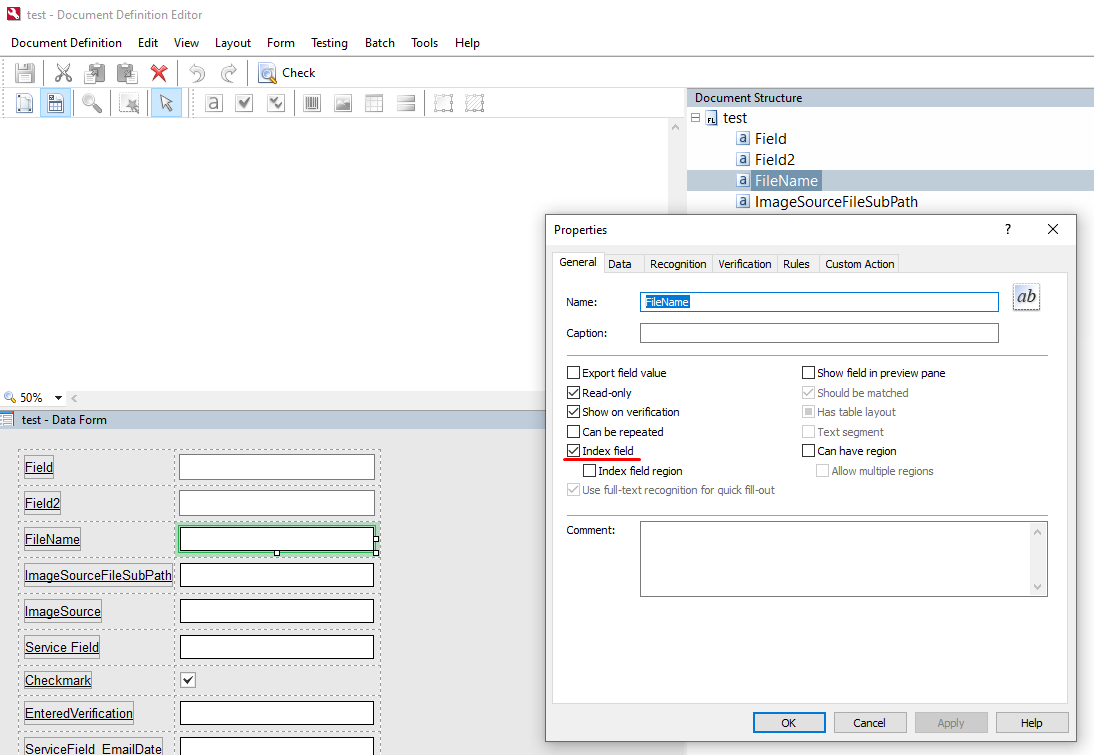 Next, you will need to configure the Template for the filename in the Export Destination.
First, you would select Edit next to the Template and select Advanced on the View dropdown. This will give the option to select the Index Field in the Tags section at the bottom. Simply select the correct tag and hit Add Tag.