Symptoms
When exporting the file as an MS Word document (Send to Microsoft Word option) in FineReader PDF 15 OCR Editor, the following error message appears:
Word has encountered a problem.
As a result, the program does not export the file.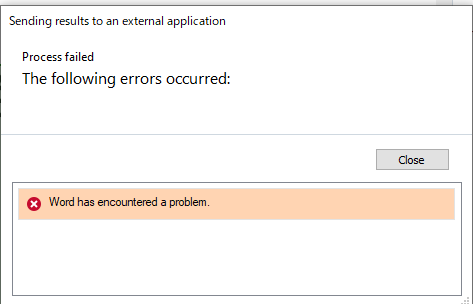 Even though the file was exported using a different exporting method (Save as Microsoft Word Document), MS Word refuses to open the file showing the following error message:
Word experienced an error trying to open the file.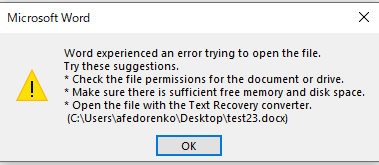 Cause
The issue could appear because of specific attributes of the PDF file.
Resolution
To resolve the described issue, follow the steps below:
Open the PDF file in ABBYY FineReader PDF 15

PDF Editor.
Click on

Edit> Delete Objects and Data.
Tick the next options, and click on

Apply:

After that click on

Recognize> Recognize and Verify in OCR Editor:

Process the document as usual and export it to MS Word.