Symptoms
When activating FineReader with the serial number for the SLE distributive there is an error message:
This serial number cannot be activated.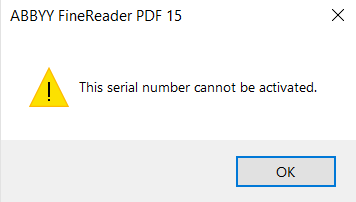 Cause
The incorrect distributive was used for installation.
Resolution
The SLE distributive does not require activation. The license file is included in the distributive which is provided to each customer separately.
Please install the software using the link provided with the purchase.