Question
How to configure different export conditions within the document definition?
Answer
In the document definition -> export settings -> Create destination with needed type: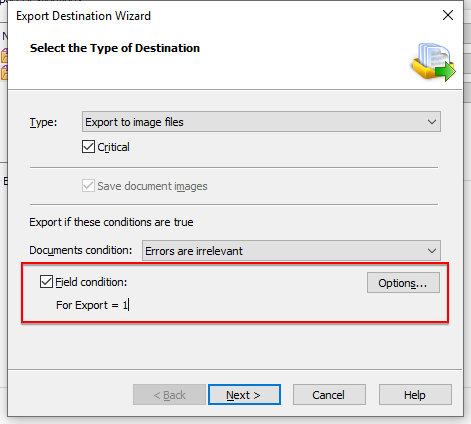 Select the condition field and which value is needed: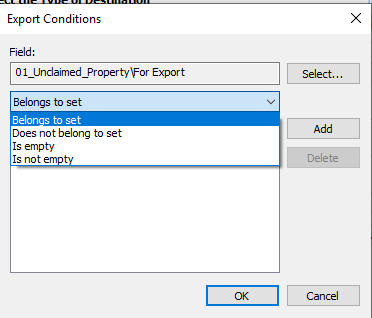 In the provided example the checkmark "For Export" was created.
Note: the checkmark output value can be empty only if the following option is selected:
Otherwise, the checkmark output will not be empty and if the condition "Is not empty" is selected will be True every time, so the document will be exported. It is recommended to use the "Belongs to set" option if the checkmark is used.