Question
How to delete added additional registration parameters on Web Verification Station?
Answer
The registration parameters that are shown on the Batches or Tasks Views(Explore queue) of the Web Verification Station are limited to three registration parameter columns, for example:

It is a known limitation.
To delete one of these parameters, you may simply press the cross button next to the parameter name.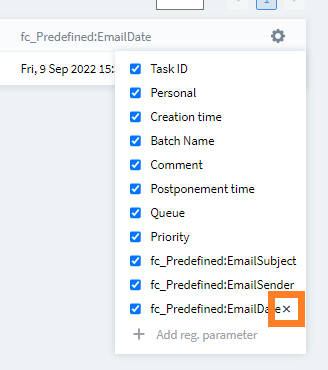 In the case of a long parameter's name, the cross button might not be visible and there is no way to remove the parameter: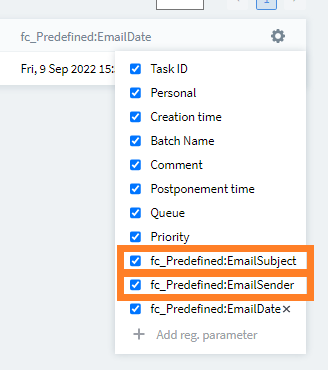 In such cases it is possible to remove all the additional parameters at once:
These registration parameters are stored in the browser cache, so to delete these parameters, please clear the cache of the browser.
To do so in Google Chrome follow the next steps:
Open Chrome and type "chrome://settings/sitedata" in the search bar. This will take you to the All cookies and site data page.
Alternatively, click the three-dot menu to open Settings. Here, navigate to Privacy and security > Site Settings > Cookies & Site Data > See all cookies and site data:

In the Search Cookies box at the top right, type the domain name for which it is required to delete the data, e.g. "flexicapture"

Click the "Clear data" button to remove all the browsing data for the particular site, including cache and cookies.
The previously added parameters will be deleted.