Symptoms
Correct Licensing server location is specified in the LicensingSettings.xml file for the Station.
There is a valid and selected license at the specified Licensing Server.
When starting the Verification Station or other user station, the station fails to open with the error :
No main license selected on <Licensing Server>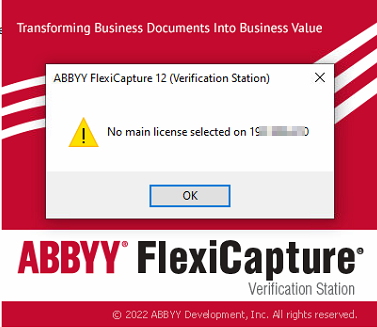 Cause
Station build is different from the Licensing Server build. For example, the station was upgraded to a newer build and the Server is still on previous build.
Resolution
Use FlexiCapture Stations and FlexiCapture Servers of the same version.