Question
How to use the naming scheme for hot folder subfolders?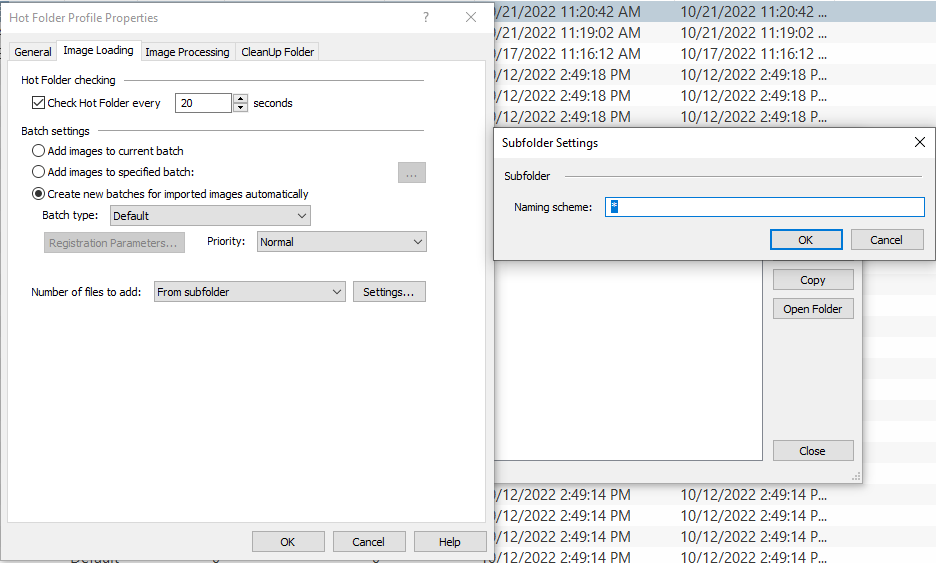 Answer
The naming scheme should be built according to the following rules:
An asterisk (*) indicates any string of characters; a question mark (?) indicates any single character.
Rename a subfolder according to your naming scheme only after all the required files have been copied to it. Otherwise, file access conflicts may occur.
https://help.abbyy.com/en-us/flexicapture/12/distributed_administrator/import_profiles/
For example:
Import_* - import & any string, like Import_ABBYY, Import_HotFolder

Import_? - import & any character, like Import_1, Import_2