Question
How to remove signatures, stamps, logos, or other color marks from images in FlexiLayout Studio to improve pre-recognition?
Answer
Sometimes stamps, logos, and other color marks on the documents influence pre-recognition results in FlexiLayout Studio and even might prevent some fields from recognition:
Original image:

FlexiLayout Studio:

If the signature, stamp, or logo is in a different color, it is possible to remove it using the Image Enhancement Profile with the "Remove all color marks" option selected. It can be created in the FlexiCapture Project Setup Station: How to remove the signature, text, stamp, logo or other color marks from the document?
And imported in FlexiLayout Studio:
Open your FlexiLayout Studio project;

Choose Project Settings from the Project menu;

Open the Image Enhancement Profiles tab and click on the "Import" button;

Choose previously exported Image Enhancement Profile



After importing the Image Enhancement Profile it may be used to add images to the FlexiLayout Studio project: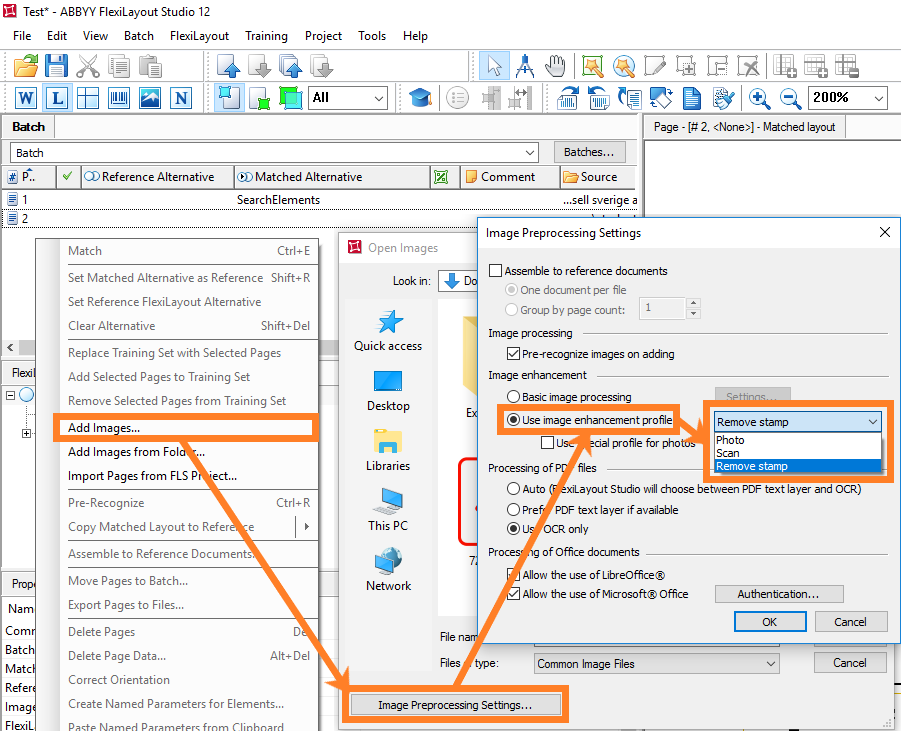 As a result, the stamp is removed and the text is recognized correctly:

For additional information check wiki:
Managing image enhancement profiles