Issue
The problem occurs due to the incorrect display of characters in specific languages ​​such as Slovak, Czech, etc.
Solution
To avoid this problem, you need to add support for this language in the system settings.
Please make sure that you also tried the following solution offered in the article:

1. Go to Control Panel > Clock, Language, and Region > Region.
2. Select the Administrative tab.
3. Click Change system locale...
4. Uncheck Use Unicode UTF-8 for the worldwide language support option.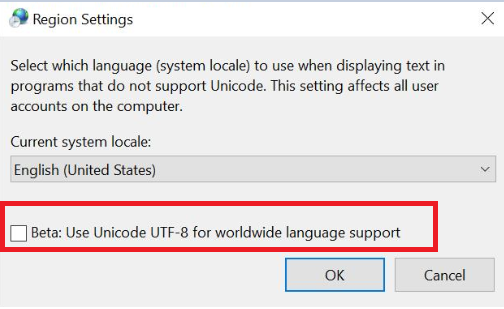 5. Click OK.
6. Restart your PC.