Dear all,
We have a complex problem without a good solution. We have now ABBYY Flexicapture version desktop.
We have many invoices in Georgian language. As ABBYYY don't support Georgian as recognition language. We don't have any possibility to extract text.
But, can we still extract numeric information ? We can define some regular expression on Character String to find out singleton elements, but how can we extract rows in tables ? Remark that some pages, Pre-Recognize can't detect separator lines between rows and columns (green lines in capture).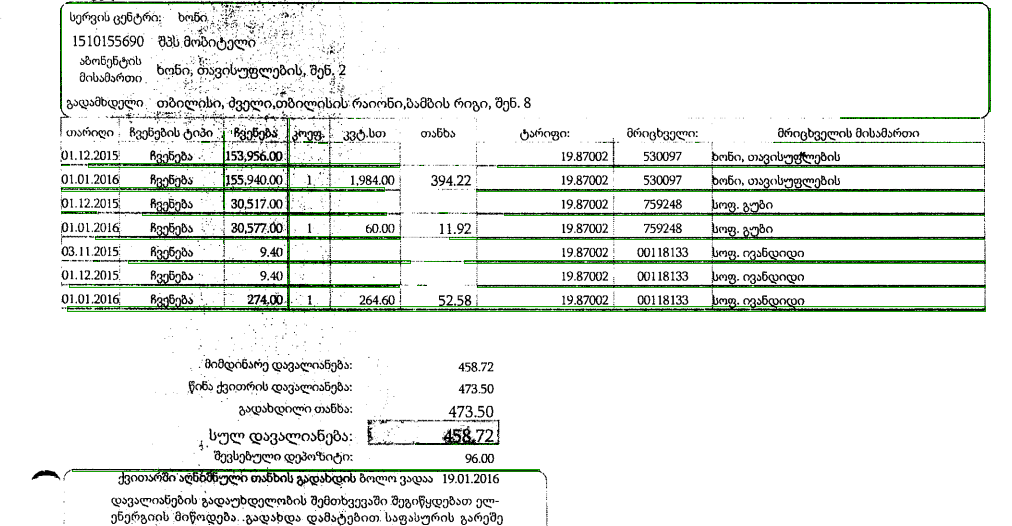 We think about using lower level ABBYY FineReader API to retrieve information about detected occurrences with information on positions (X,Y) pixels, then we can associate items on same row by considering approximation on X values.
Do you have any better idea ?
If we use ABBYYY FineReader API, which programming language and how can we process ? We prefer Java as mention in this page: https://abbyy.technology/en:kb:code-sample:java-wrapper
But, we don't find any jar files in current installation. Should we install more an other component ?
Thanks for your help.