Symptoms
Database Check Rule doesn't show any records when opening the Lookup window: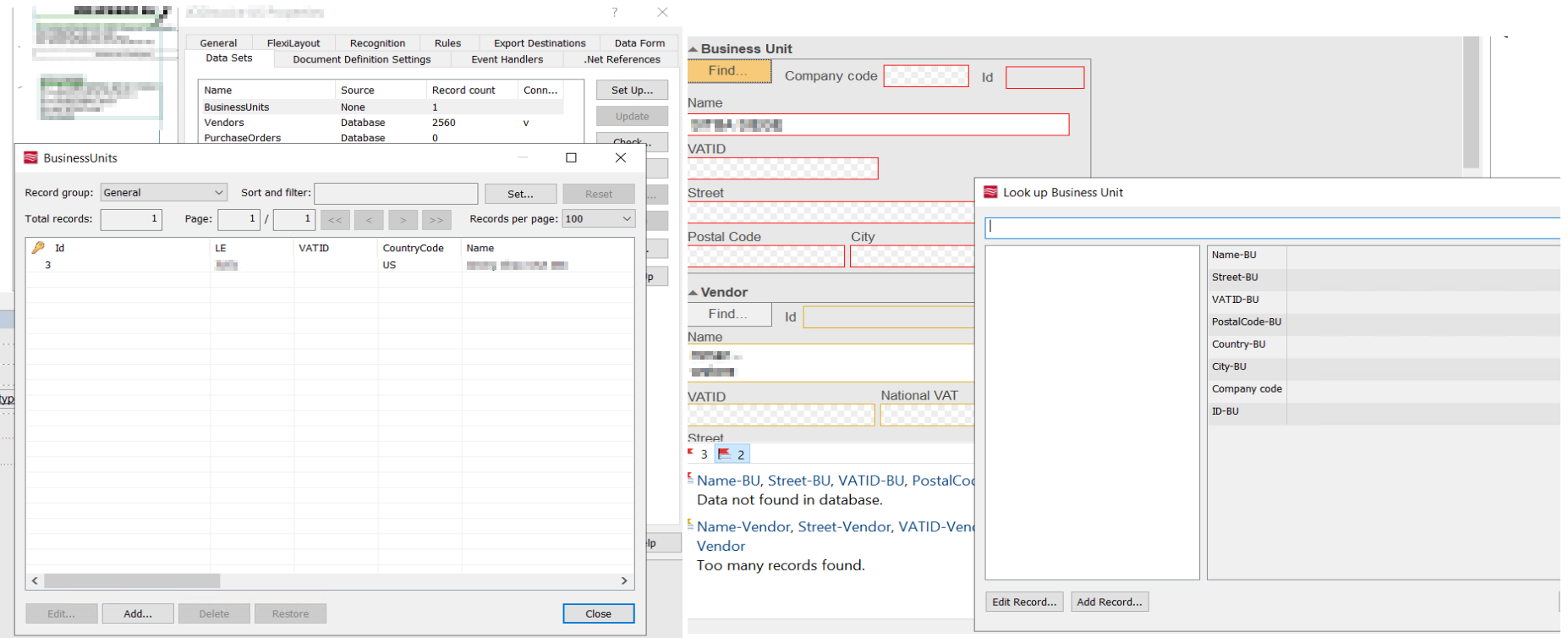 Cause
By default, the Lookup window shows results once at least 3 symbols are entered.
Resolution
For the search to start showing the results, start entering the data in the search field.
Starting with FlexiCapture 12 Release 4 it is possible to customize this behavior. For the details, please refer to the following article: Is it possible to search for a value in a Database Check Rule with less than 3 characters?