Often times bugs are fixed, new features are introduced, and newer builds & versions are now available. Generally this leads to a migration. Rather than rebuilding your workflow all over again, you can export your Workflow Settings and load them into your new FineReader Server 14 build. Here are the Step-by-Step to export your Workflow Settings:
Step-by-step guide
Open the Administration Console -> Right click on the Workflows component -> Select Export Workflow Settings: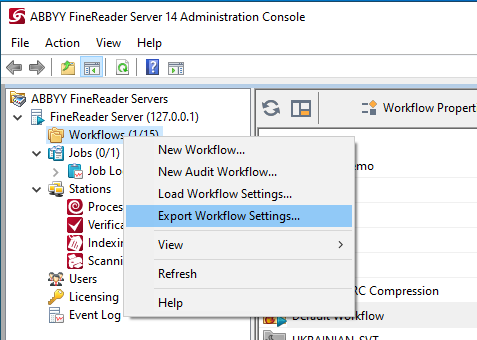 Select the desired Workflows and click on OK: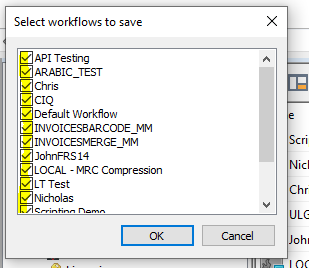 3. A Save As window will appear. Please select a location path to save your copy of Workflow settings: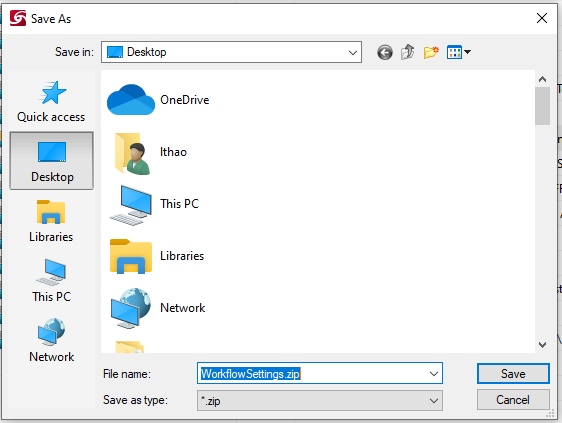 Congratulations! You've exported your Workflow Settings!