Question
The requirement is to extract the data from documents without holding them at any stage.
Currently, batches are created and recognized well, then the stage changes to Verification.
Then there is a need to go to the Verification Station and close the task, and only then the data is exported.
Is it possible to skip the Verification Stage altogether? Even when setting the option "Skip verification and data verification if percentage of characters is equal or less than 100% per document " the batches still go to the Verification stage.
Answer
It is possible to use an Unattended workflow in such a case. It does not include any interactive stages like Verification: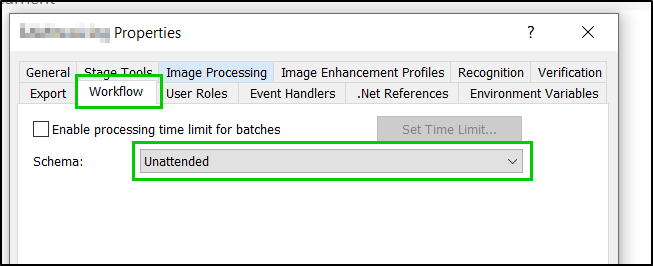 In case Advanced workflow is required to be used, uncheck the Verification stage in Project Properties > Workflow > Advanced: