Symptoms
The document definition saving or running Testing > Run test fails with Internal program error:
D:\Build\TeamAgent\_work\1\s\0\FineObjects\Inc\Object.h, 480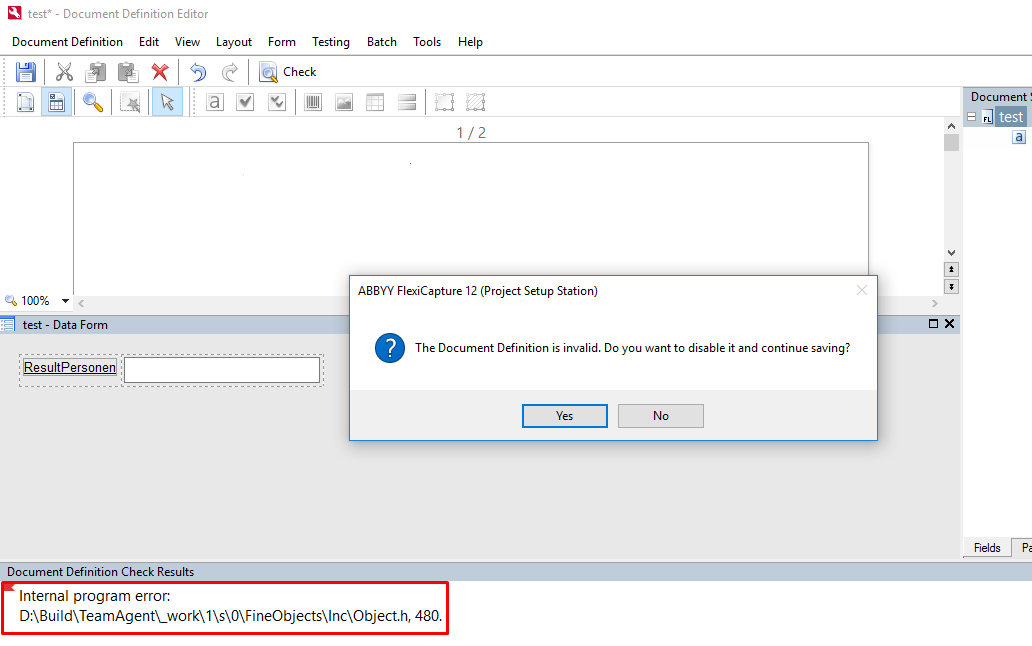 The document definition is:
based on the FlexiLayout that includes NER (Named-entity recognition) fields
contains at least one sample page
Cause
The error occurs because NER (Named-entity recognition) fields are used in the FlexiLayout that is created for the document definition.
Resolution
This issue was fixed in the FlexiCapture 12 build 12.0.3.4164.
The update to the latest FlexiCapture 12 build will fix this issue as well.
Additional information
FlexiCapture Distributed (link to the latest build download page)
Updating ABBYY FlexiCapture 12