Symptoms
Under certain circumstances, users would like to be able to select multiple workflows for further document verification, but even though several workflows are added in the user's properties in Administration Console, users cannot see any workflows in the Verification station.
Cause
The "Assign Operators" option is not properly configured in the Workflow Properties: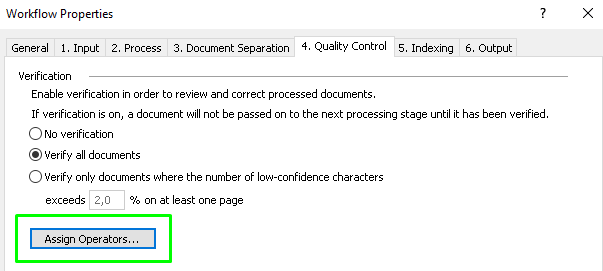 Resolution
Step 1 - Ensure that FineReader Server is started.
Step 2- With right-click select the required workflow and choose Properties or simply double-click the workflow: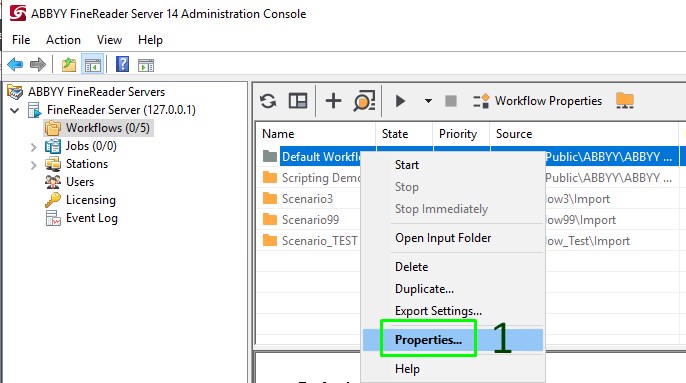 Step 3- Click on the Quality Control tab, select Verify all documents and then click on Assign Operators: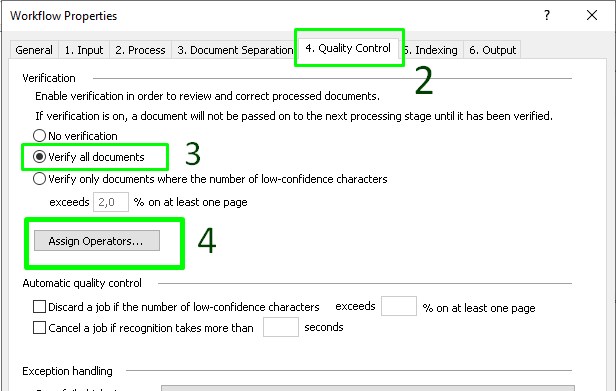 Step 4- Assign required operators: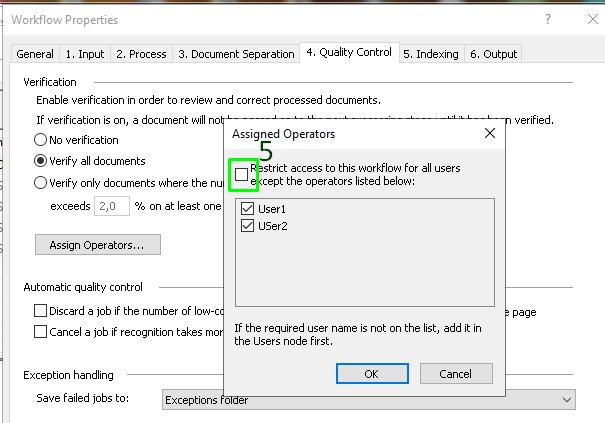 Step 5- Go to the Verification Station and click on Tools or hit the F12 button on the keyboard: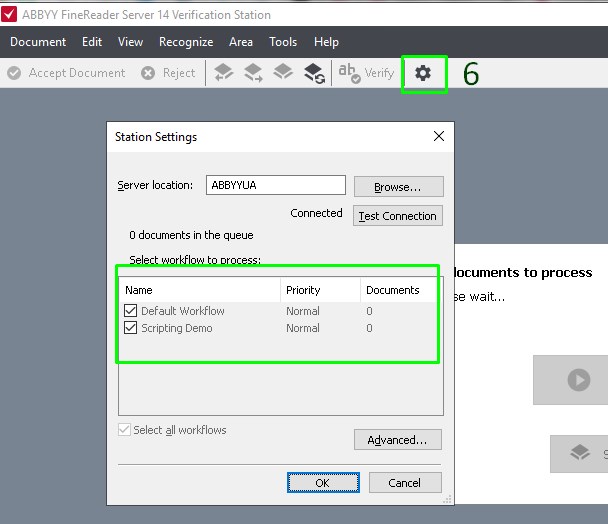 You will see the list of available workflows.