Symptoms
Fields of a Repeating Group are assigned into different group instances in case they are placed onto different pages of the document.
FlexiLayout: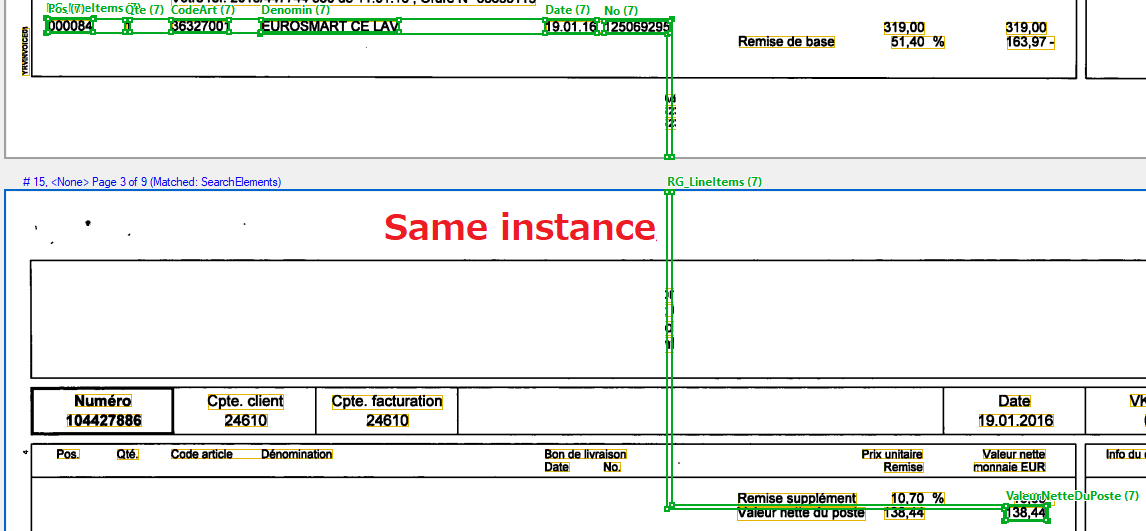 FlexiCapture:

Cause
This is a known issue specific to FlexiCapture 12 Release 4 (build 12.0.4.678) and can be fixed by applying a patch.
Resolution
The patch that resolves this issue can be downloaded by this link.
Instructions for applying the patch:
Distributed version:
Close all FlexiCapture applications.
Stop services of processing stations and servers.
Save Controller.dll from C:\Program Files\ABBYY FlexiCapture 12 Stations in another place to have the restore option.
Replace Controller.dll with the file from the downloaded archive in the folder where stations and servers are installed (\ABBYY FlexiCapture 12 Stations and \ABBYY FlexiCapture 12 Servers).
Run services.
Standalone version:
Close all FlexiCapture applications.
Save Controller.dll from C:\Program Files\ABBYY FlexiCapture 12 in another place to have the restore option.
Replace Controller.dll with the file from the downloaded archive in the FlexiCapture folder (C:\Program Files\ABBYY FlexiCapture 12).
Run FlexiCapture