Question
How to correct the structure of blocks in FineReader Server 14?


Answer
Sometimes after processing documents in FineReader Server 14, the block separation differs from the expected result.
To correct the separation of different blocks you may use the Verification station to map document areas correctly.
Verification Station analyzes page images prior to OCR and detects different types of areas on these images, specifically text, picture, background picture, table, and barcode areas. After analyzing verification operator can adjust, merge, delete or draw areas manually: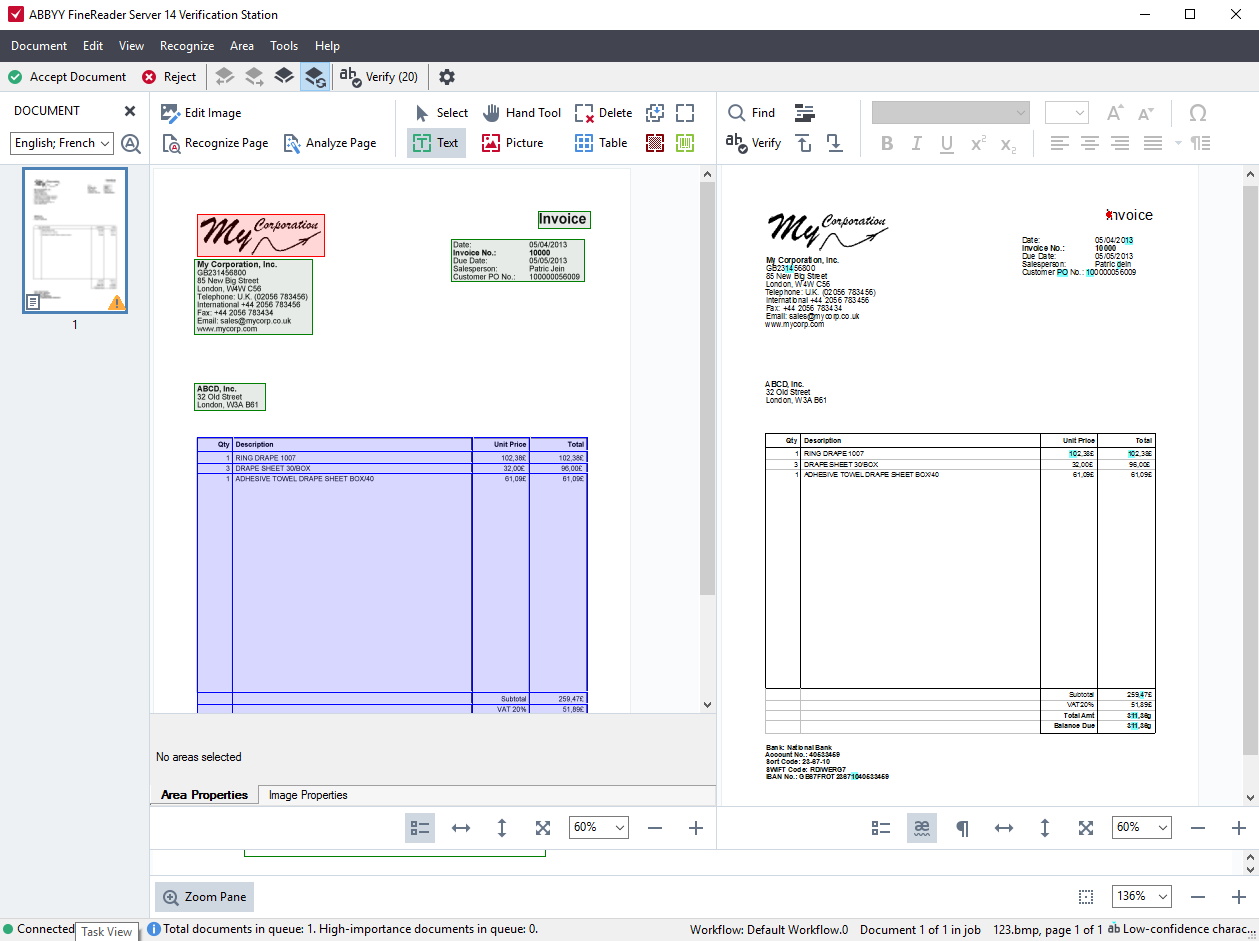 Once all the areas are adjusted, be sure to recognize the image again.
To enable Verification for the particular Workflow, go to the Workflow Properties -> Quality Control tab -> choose "Verify all documents":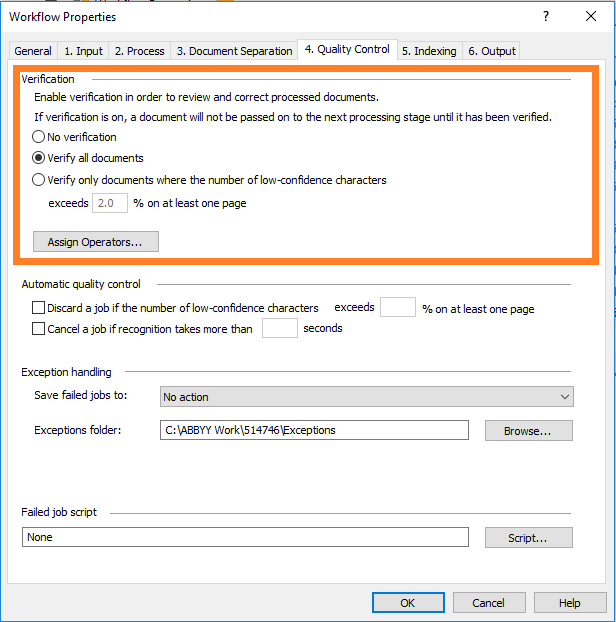 For additional information, please, check our Wiki page: https://help.abbyy.com/en-us/finereaderserver/14/vs_help/editareas/
It's also possible to automate this process in case of processing documents with the same layout: How to automate the correction of document block structure in FineReader Server 14 in case of processing documents with the same layout?