Symptoms
After processing the PDF in FineReader Server 14 the images look blurred.
Cause
The cause can be the MRC setting in the Output tab of the workflow.
If this option is selected, images will be compressed using Mixed Raster Content (MRC) compression. MRC compression can be used to reduce the size of PDF files, but some images may be blurred.
Resolution
Remove the option Enhanced compression (MRC):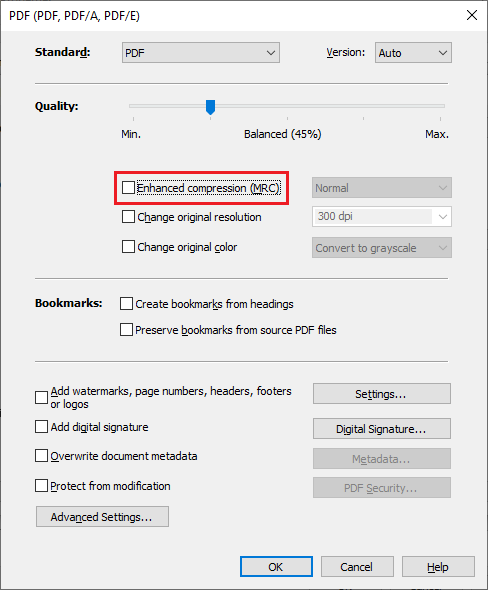 To reduce the file size, try setting lower quality or saving the PDF as Text and Pictures only (Output > PDF > Settings > Advanced Settings > Mode) instead.