Question
Please share the compatibility matrix for SQL server that has to be connected with Abbyy Flexicapture 12.
Answer
You can find System and software components requirements for your current version in System Administrator`s Guide.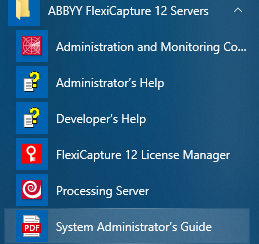 SQL server allowed versions for the latest FlexiCapture version could be found in System Requirements Guide on ABBYY Online Help portal specifications.
Microsoft SQL Server 2019 support was included in ABBYY FlexiCapture 12 specifications since Release 3 Update 2 build 12.0.3.4038.