Question
I am getting an error "Cannot configure database ... SOAP Server Application Faulted" while creating Database in Administration and Monitoring Console.
Answer
What should be checked from the client-side if receiving such an error:
1) Check if UAC was disabled during the installation as per the installation Guide https://help.abbyy.com/en-us/flexicapture/12/admin_guide/demo_install
2) Run the browser as administrator:

3) Open http://localhost/FlexiCapture12/Monitoring/winauth/#Settings/DbConn and apply the database update if possible.
4) Make sure your services have the right "Log On As" property. The user should have access to the database.

5) Try to create a separate user with full access to the database.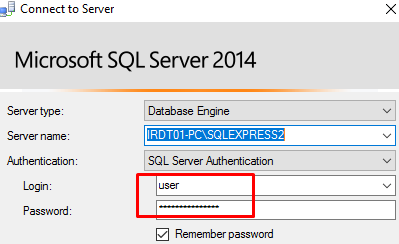 Try to create a dummy new table using this user to check if it is able to create tables and insert data. Then try to set up the FlexiCapture database using this user account.
6) Try using the administrator identity instead of NetworkService:

7) Check the SQL authentication mode:
To change security authentication mode to mixed mode
In SQL Server Management Studio Object Explorer, right-click the server, and then click Properties.
On the Security page, under Server authentication, select SQL Server and Windows Authentication mode, and then click OK.
8) Check the Application Pools
"Cannot configure database ... SOAP Server Application Faulted" error while creating or connecting to FlexiCapture database