Symptoms
After setting the HTTPS, opening the https://<ServerAddress>/FlexiCapture12 or any other address of the FlexiCapture 12 web station results in an HTTP Code 500 error:

Cause
Wrong Binding settings of the Default Web Site tab of IIS Manager.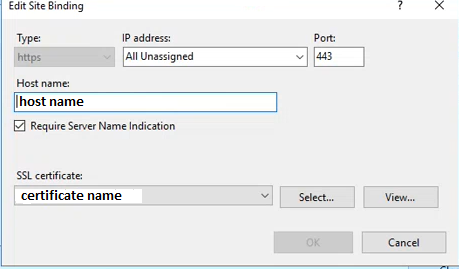 Resolution
It is required to remove the Host name and uncheck the Require Server Name Indication option.
Open IIS Manager.

Select Default Web Site on the left pane.

To change Bindings setting click the Bindings > Choose a website > Edit > Remove Host name > Uncheck Require Server Name Indication > OK.